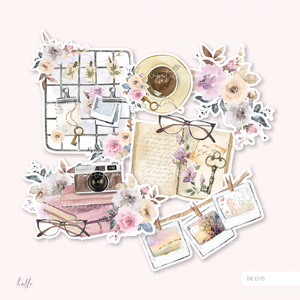 Capture the moment die-cuts (set of 6)
A set of cute die-cuts that match the Capture the moment collection in the shop. Perfect to decorate your planner or scrapbook projects!

6 glossy thin cardstock die cuts OR weatherproof sticker die-cuts, please select from menu.
Various sizes from 40mm to 84mm.

Ships from Portugal with tracking number.
Thank you for visiting!